All-in-one smart muscle device
---

FIT RELIEF  is a pocket-sized smart device that can be used anywhere to strengthen muscles, burn calories, and speed up recovery.
With advanced smart tech capabilities, FIT RELIEF can be controlled directly from your smartphone—enabling you to customize your workout intensity or switch between modes for a full body experience that's tailored to you. It's the next evolution in fitness.
One Controller to Rule Them All
FIT RELIEF can be used anytime, anywhere. It takes just seconds to set up, and it's completely wireless (no one will even know you're wearing it!). Each unit comes with a Bluetooth Central Controller and three distinct attachment types that can be used to target specific problem areas for muscle enhancement and recovery. Simply choose your desired workout type and level, and use the accompanying FIT RELIEF app to increase or reduce intensity as needed.
 
                HOW FITRELIEF WORK 
We use two proven technologies to deliver results: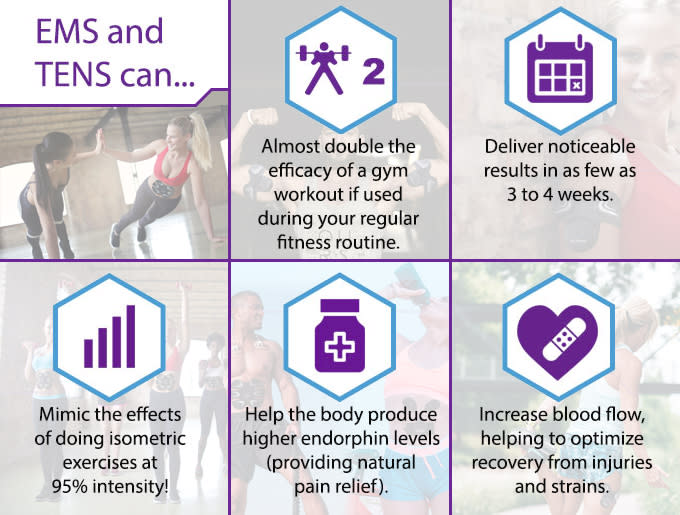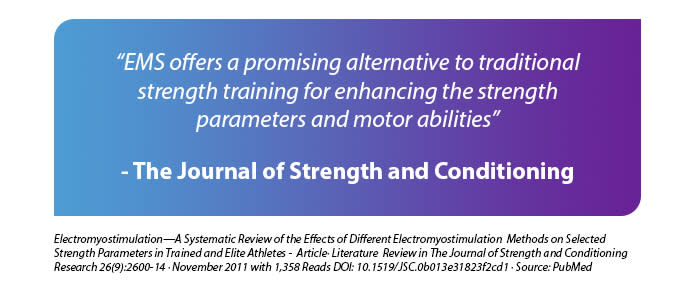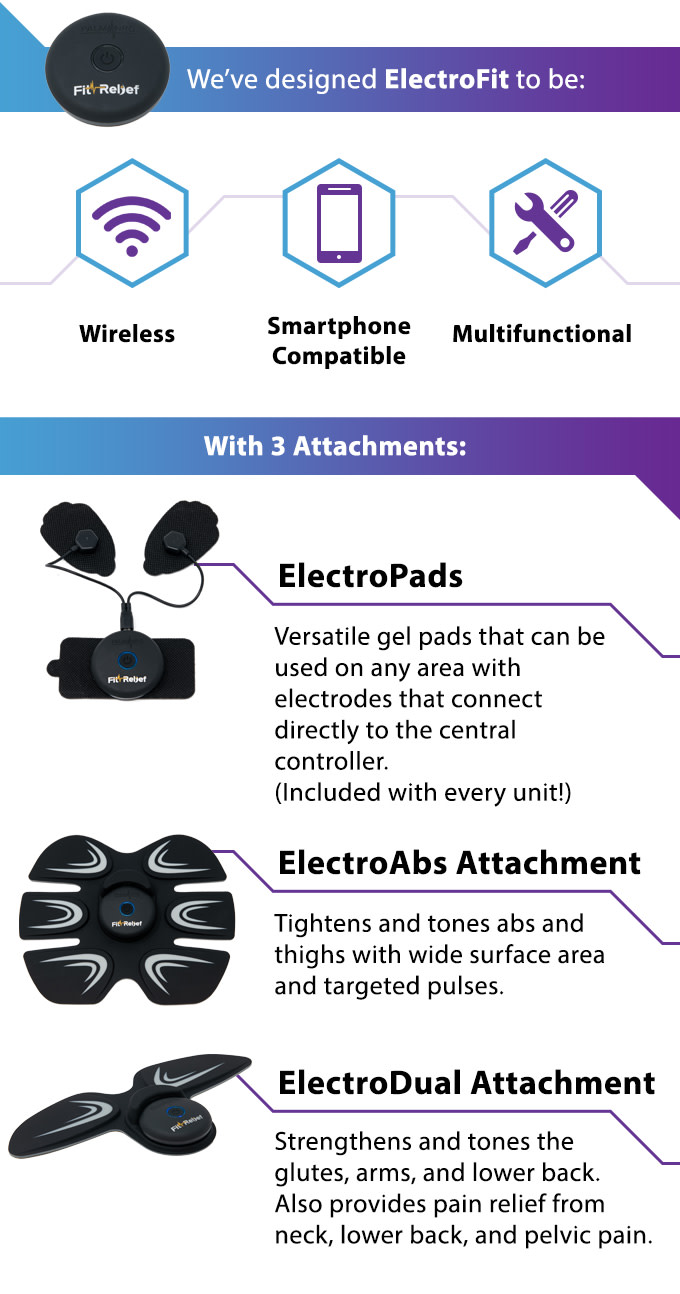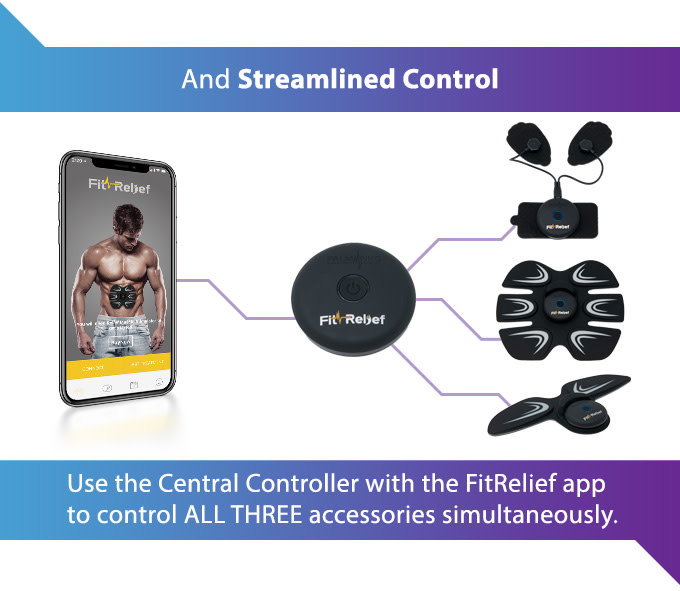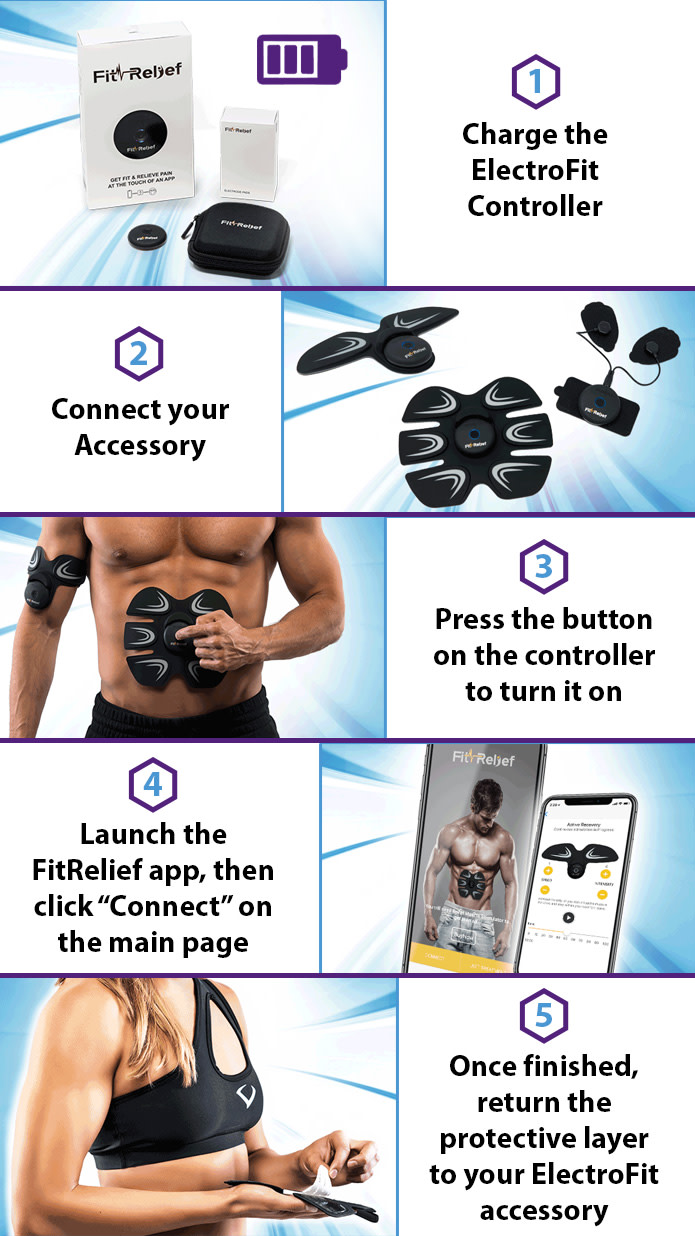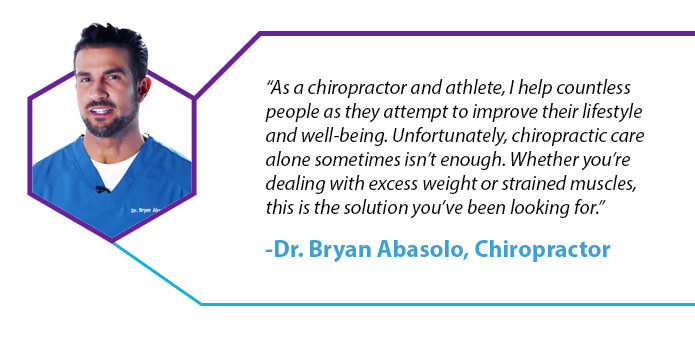 TENS and EMS units have been stuck in the dark ages...until now. FIT RELIEF is the FIRST unit of its kind to work with your smartphone, making achieving your desired results easier than ever before. Simply open the app and choose from custom modes like fitness or pain relief.
Control
Want to increase the intensity or adjust the length of your workout? You're in control. The FIT RELIEF app enables you to customize everything from your workout type to the muscle groups you prefer to target.
Customization
Your body is 100% unique, and so your workout should be as well. Create the perfect routine for your body type and fitness level—and repeat your routine anytime, anywhere at the push of a button.
Progress Tracking
The FIT RELIEF app will remember your favorite treatments and workouts so you can track your progress and observe in real-time as you gain strength and fitness!
                WHO FITRELIEF IS FOR 
FIT RELIEF is for anyone who is ready to embrace a fitter, healthier lifestyle. It's perfect for everyone from serious athletes to busy workaholics, and its portability ensures that you always have the tools you need to stay in shape, tone your muscles, or relieve your pain—no matter what life throws at you.
 FIT RELIEF is for you if:
You take your health and wellness seriously
You lead an active lifestyle
You want to enhance your fitness regime
FIT RELIEF is NOT for you if:
You are pregnant
You are under 18 years old
You have a pacemaker
Use it when: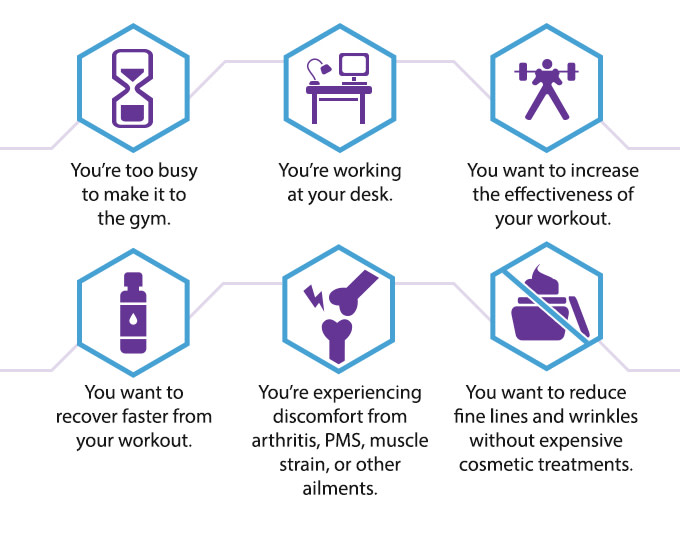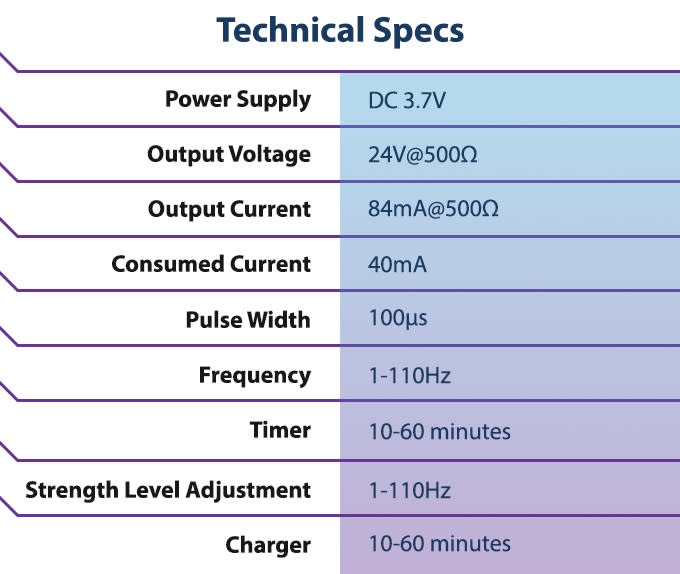 The FIT RELIEF Controller is conveniently compact at only 2 inches wide.
Every unit comes equipped with an integrated rechargeable lithium battery, a MicroUSB charging port, and medical-grade adhesive gel pads.
 HOW FIT RELIEF COMPARES 
No other solution on the market offers the versatility, portability, convenience, and full-body effectiveness that characterizes FIT RELIEF. We've worked hard to combine the demands of a modern lifestyle with the latest in EMS, TENS, and smart technology for a workout and recovery experience that fits your precise needs.